OMNIE Network Controls With Electric Mixing Valve for Weather Compensation
WD ONC 02
---
UFH with Electric Mixing Valve
The OMNIE Network Hub will control from one up to a maximum of four Wiring Centres each capable of operating up to eight temperature zones.
Wiring Diagrams Below have been supplied to assist with the setup of your OMNIE Network controls in conjunction with OMNIE underfloor heating systems and manifolds.
WD ONC 02.1 – 1 Wiring Centre
WD ONC 02.2 – 2 Wiring Centres
WD ONC 02.3 – 3 Wiring Centres
WD ONC 02.4 – 4 Wiring Centres
CUSTOMER SUPPORT
For installation guides and user guides, please see the information provided within the individual component boxes. If you require replacement guides or any further customer support and technical assistance then please call or email our support team.
---
WD ONC 02.1 Single Manifold with Electric Mixer
Use this wiring diagram if you have only one manifold with electric mixer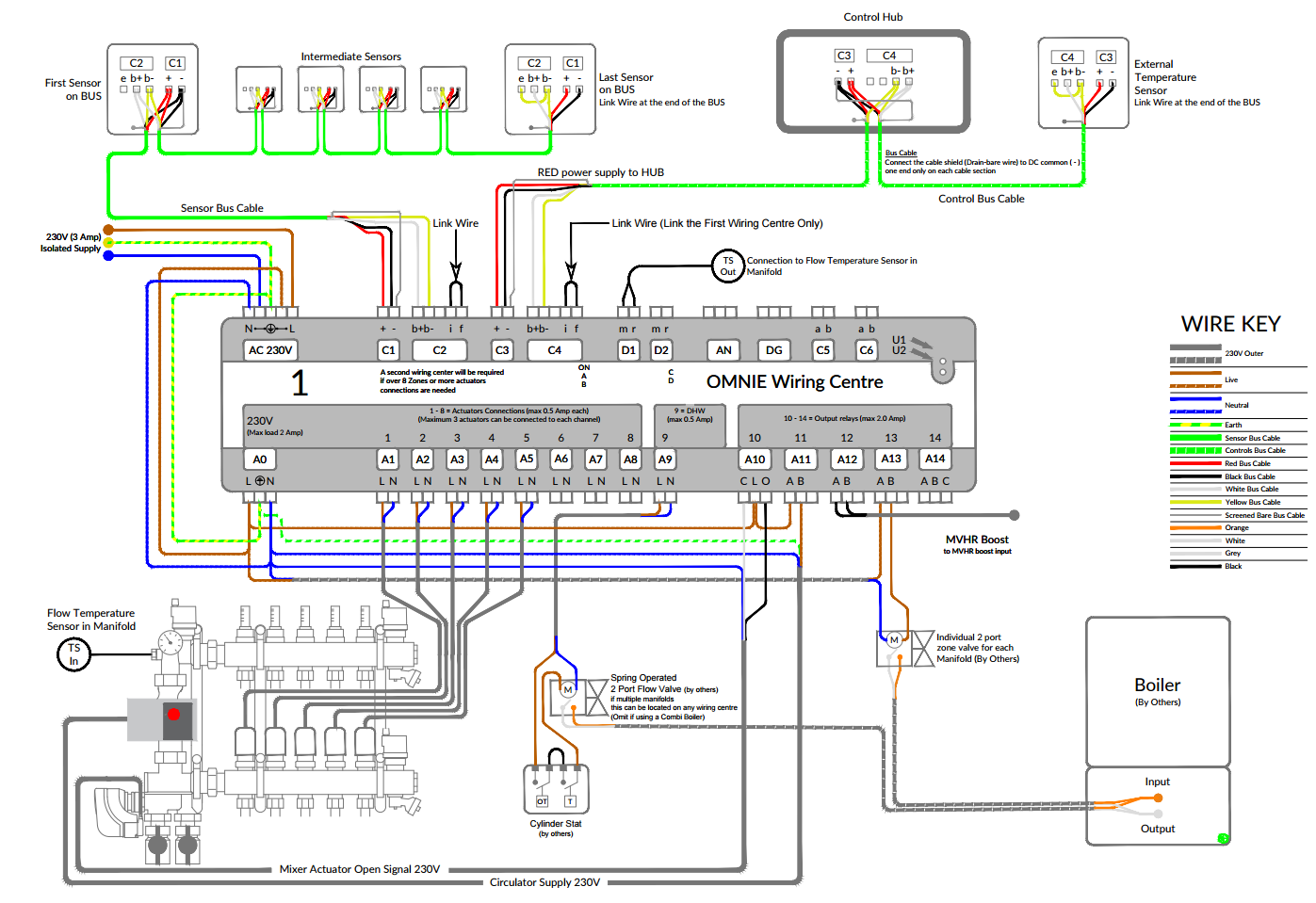 ---
2 Manifolds with Electric Mixers
Use this wiring diagram for 2 UFH manifolds and Wiring Centres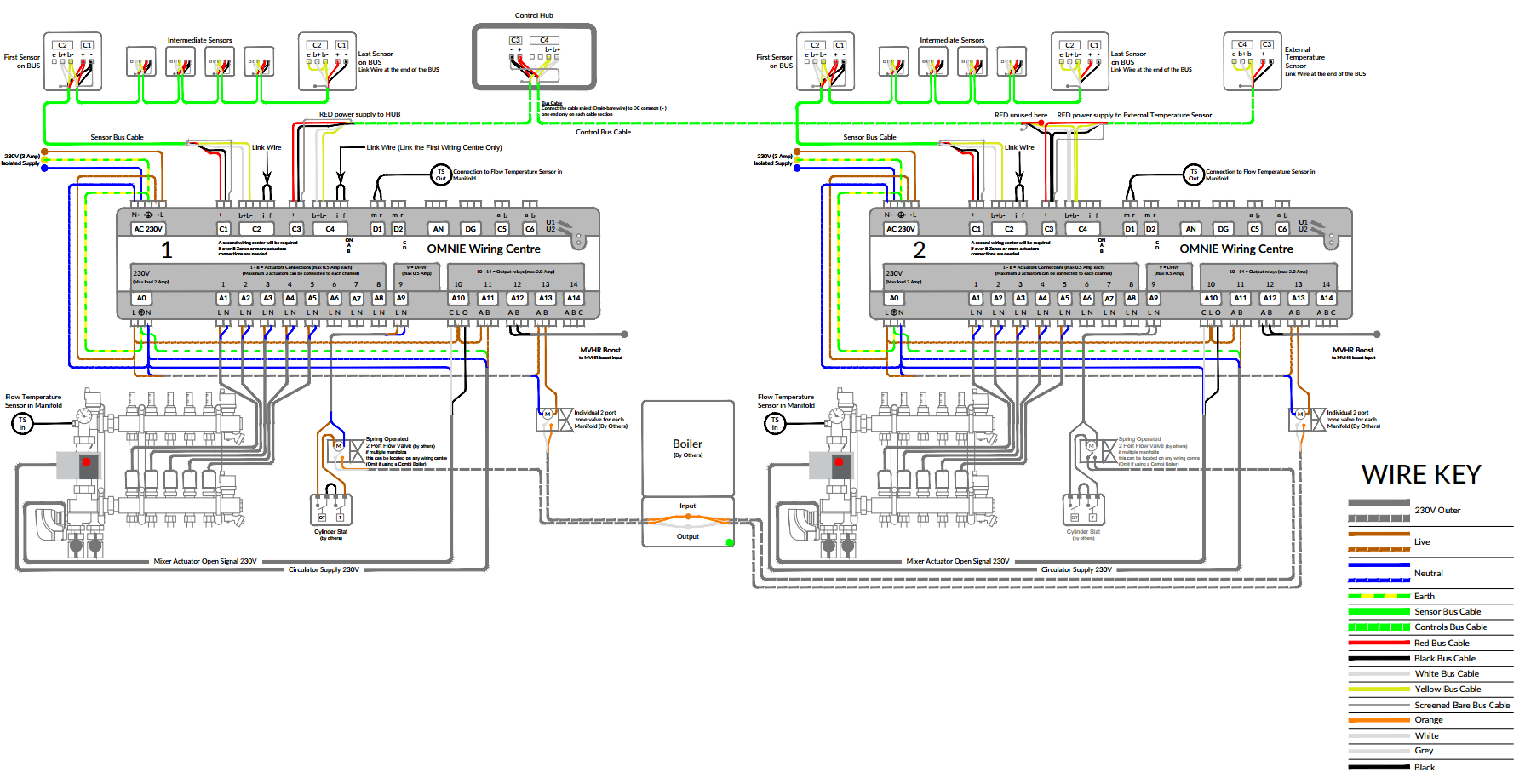 ---
3 Manifolds with Electric Mixer
Use this wiring diagram for 3 manifolds and Wiring Centres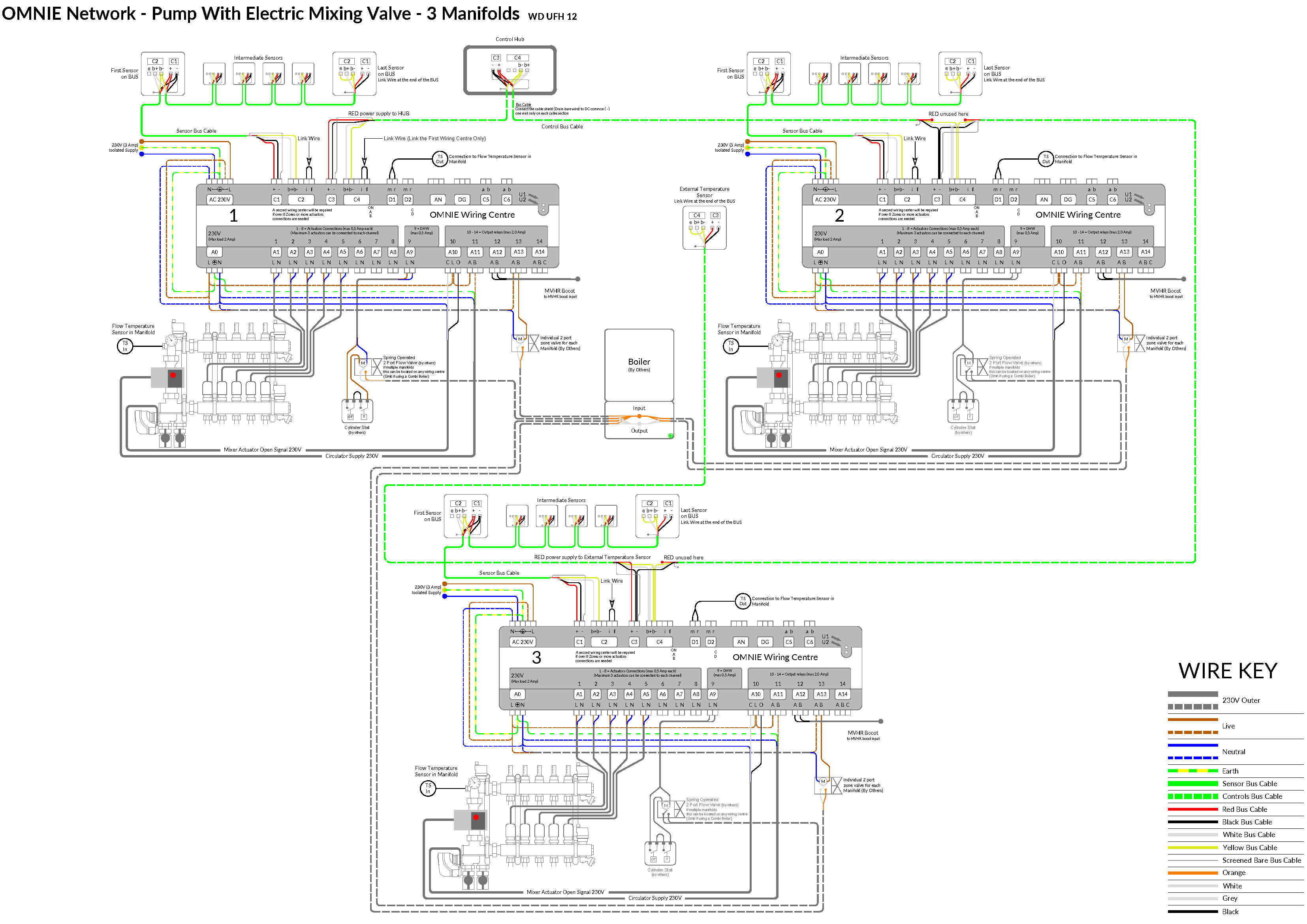 ---
4 Manifolds with Electric Mixer
Use this wiring diagram for 4 manifolds with electric mixers